2016-05-23 rev. 2016-09-08
You will not find every skin made for Sokoban here but certainly many of the most well known.
Most of the skins can be downloaded from the Skin Download Page
You will not find skins by Gerry Wiseman here 🙁
Gerry got his own page 😀
fr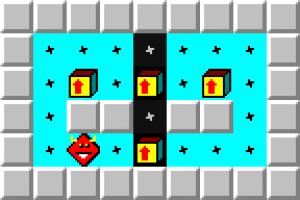 Allan B Liss
Skin from Allans "Sokoban for Windows" from 1992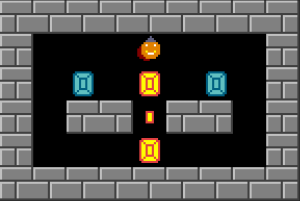 Aymeric du Peloux
Skin for the online player at Aymerics discontinued website
Balls by Hans Dietrich Pester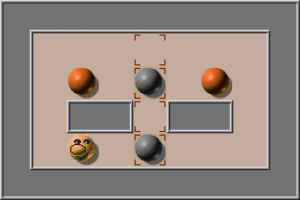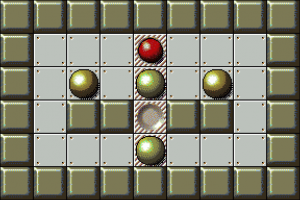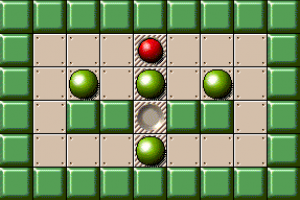 BDE by Philippe Galmel
The main skin for the Sokoban program BDE. Came in at least two colors. Development stopped around 2002.
Beemann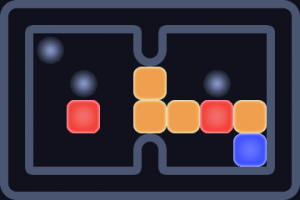 The skins Cubism and Disconights by Beemann are beautiful but hopeless for serious Sokoban solving. Recolored by DrFogh 2016.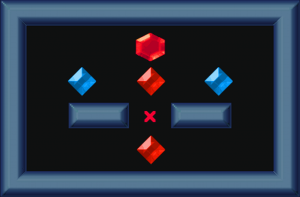 Bejeweled
Unknown author. The title and the graphics imply there are some inspiration from the gameseries Bejeweled.
Very smooth animation.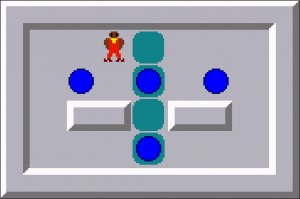 Blue by Barbara Chamberlin
Same graphics as "Grey"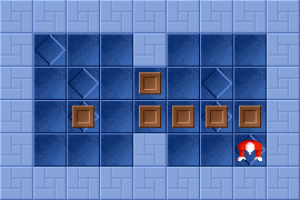 Blue Granite by Merlinj W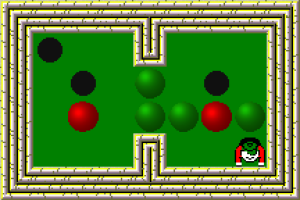 Boendorf
Skin delivered with Sokoban++. Skin can be shown in many formats with invisible balls and other quirks. Probably limited use.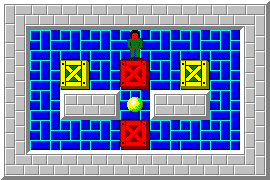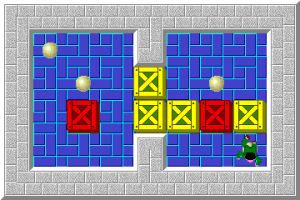 Boxes by Gilles Mérour
You can still download Boxes. The game is freeware. But no development since 2007.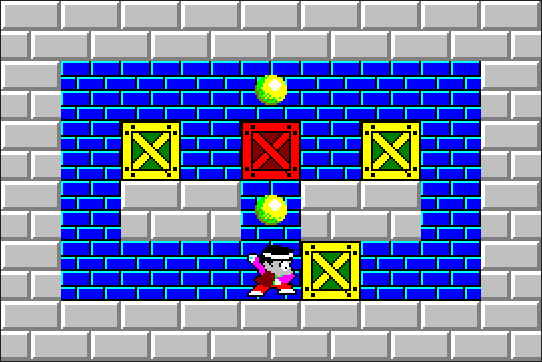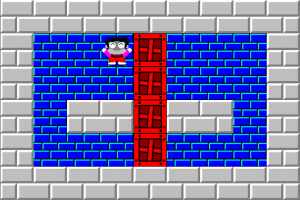 Boxworld by Jeng-Long Liang 1992
Most sokobanlovers know this skin which shows the layout of the puzzles very clearly.
Boxworld got its own page here at Sokoban.dk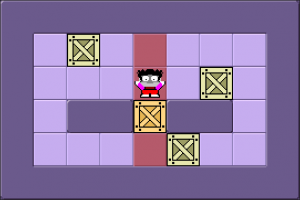 Boxworld Indigo by Jeng Jong Liang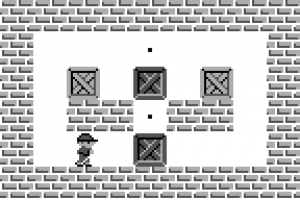 Boxxle. 1989
Skin from Boxxle (1989) And Boxxle2 (1991) for Nintendo Game Boy.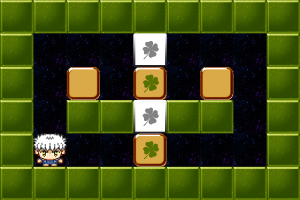 Brainsport Extreme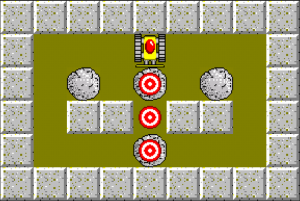 Bulldozer. Expert Software 1995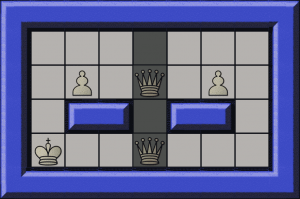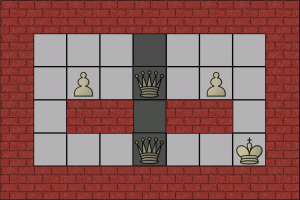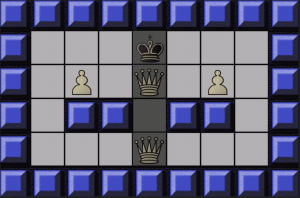 Made with 3 different walls.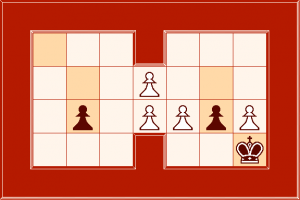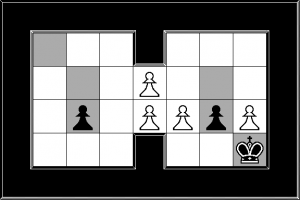 Chess by Tyge Fogh 2016
Chinese by Dan Adrian Baluta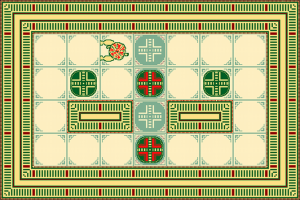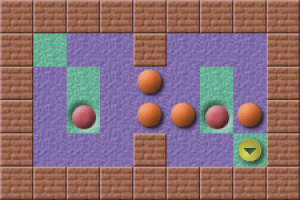 Circle by Ariel Rodriguez
Default skin for Sokoban++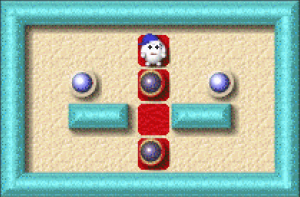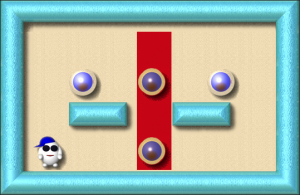 icon-external-link Classic by Björn Källmark
Shown an old low-res version of the skin with a Sokoban without and a newer high-res version with a Sokoban with sunglasses.
Get the high-res version (.skn) from Björns website.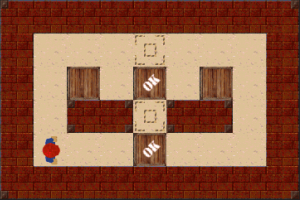 Cratekeeper by Doreen and Rainer Kaufmann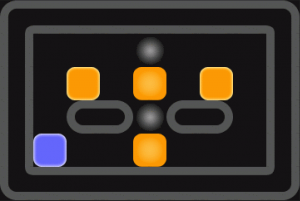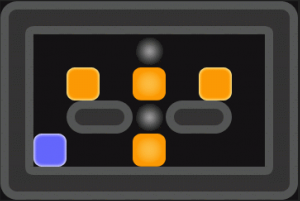 Cubism by Beemann
You get two versions of this elegant skin.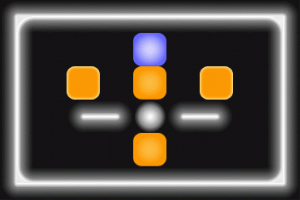 Disconights by Beemann
Could be Cubism 3…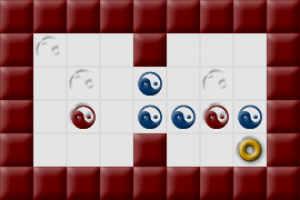 Doughnut of Zen by Paw Damsgaard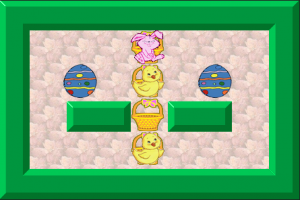 Easter by Brian Damgaard. 2008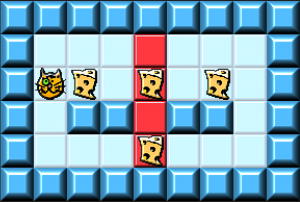 Felix The Cat by Philippe Galmel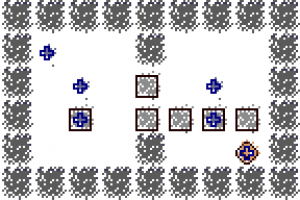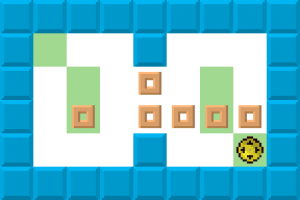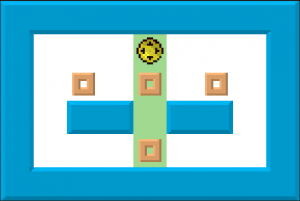 Francois Marques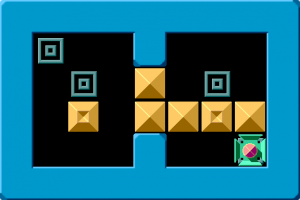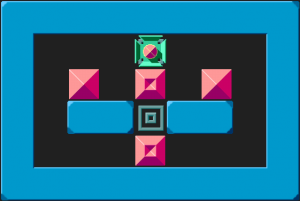 Games4Brains Red Animated – Jan Reinke
The default skin for YASC.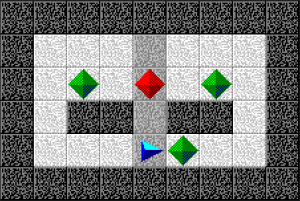 Gems by Pete Hannon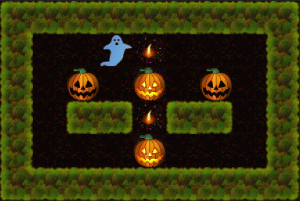 Glowing Pumpkins by Ticko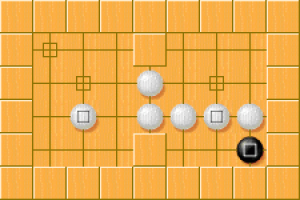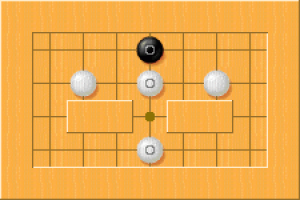 Go
Unknown original artist.
Remade from original graphics with seamless bamboo walls and more "Go-like" goals by DrFogh 2016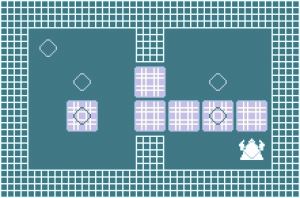 Green
One of several forgotten skins found in the skin collection for "Sokoban by Kohn"
Green Metallic by Björn Källmark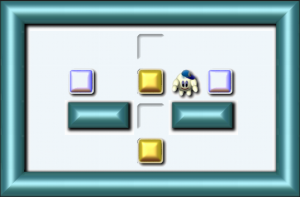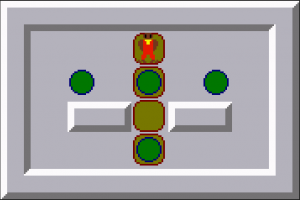 Grey by Barbara Chamberlin
Same graphics as "Blue"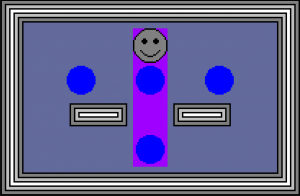 Happy Face by Barbara Chamberlin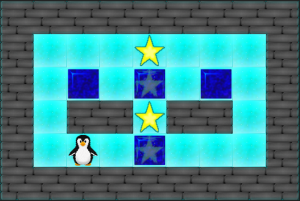 Icecubes by Kavel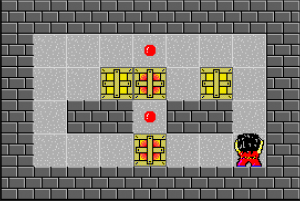 Japan by Tanaka Nikos
From a japanese webpage with the player Japan Java. Skin remade by DrFogh with graphics provided by Paul Voyer.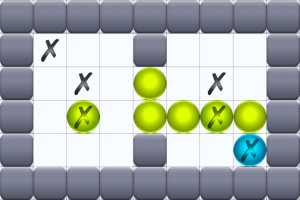 Jelly Blue Green
Erim Sever made som high resolution skins.
2016 DrFogh revised the best and mounted it as Common Skin.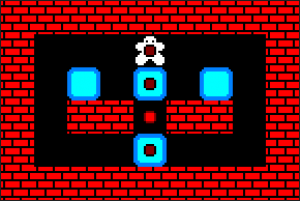 Kenya Maruyama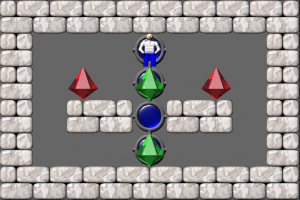 KSokoban by Anders Widell
Skin for the Sokoban player KDE aka KSokoban. Skin also known as Warehouse Guy other place.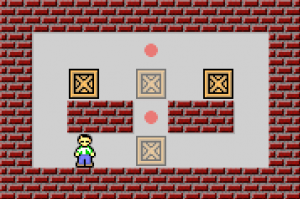 Lager by Borgar
Thorsteinson
The best known skin by Borgar is Yoshi but he also made other skins. Read about Borgar and his Sokoban merits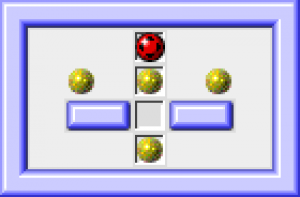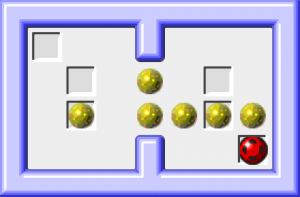 MacIntosh by Scott Lindhurst 1999
Popular skin made for "Sokoban for the MacIntosh" by Scott Lindhurst.
Skin remade with high resolution 2016 by Brian Damgaard with small contributions by DrFogh.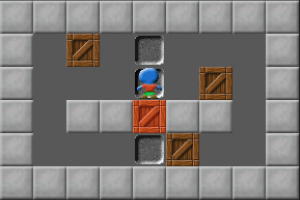 MacMini
Skin for the Sokoban player SYAS (Still Yet Another Sokoban) by Gray Sky Games. For Windows, Mac OSX and Linux. An old player but actually updated 2016.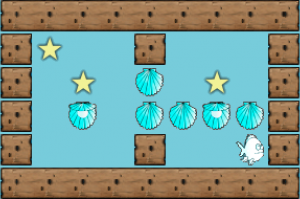 Magic Pearls by Ward de Langhe (2006)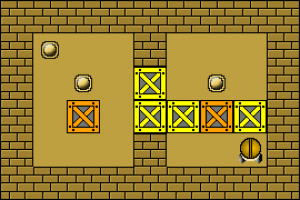 Micro Sokoban
Found in the skin collection for "Sokoban by Kohn"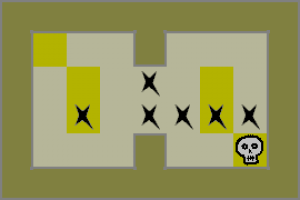 Mister Happy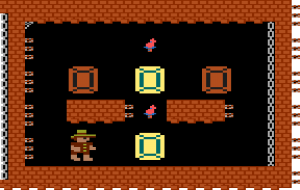 Monty by Vitaly Pinchuk (2016)
Based on graphics from the 1983 platform game Montezuma's Revenge. Strange graphics very well implemented.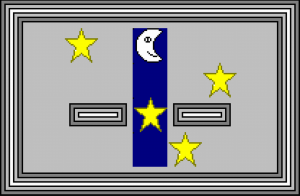 Moonstar by Barbara Chamberlin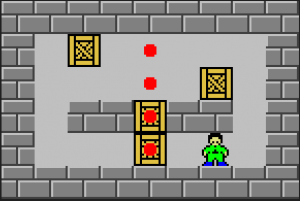 Multiban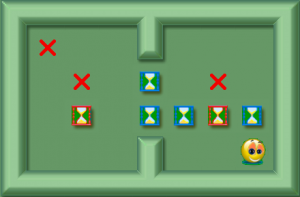 Neokwinto by Val de Mar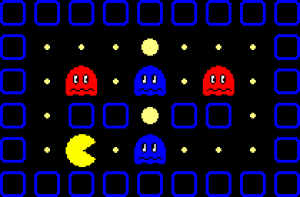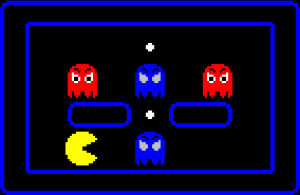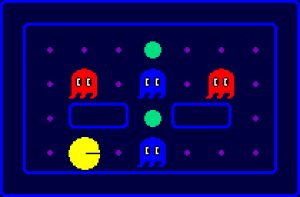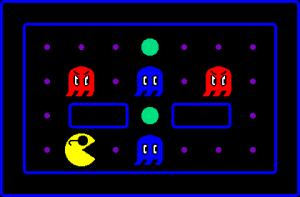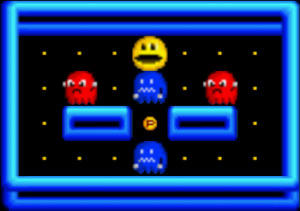 Pacman is often used as template for Sokoban skins. Read more here.
(No. I didn't forget to move Gerry Wisemans Pacman)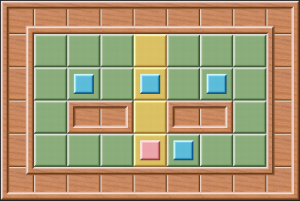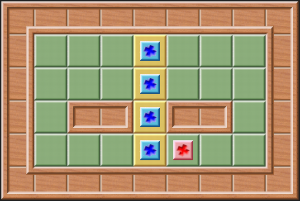 Plastico by Riccardo Riva
Two versions. Static graphics are the same. Dynamic different.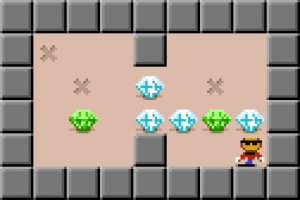 Pocoman by Sleepless Software (1989)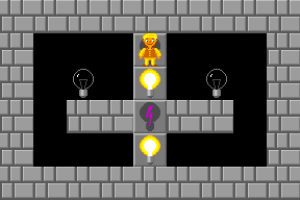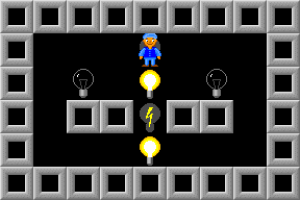 The skin for Sokoban from the game Rocks 'n' Diamonds.
You can make thousands of skins with the building blocks for Rocks 'n' Diamonds.
And read more and get nice stuff here at Sokoban.dk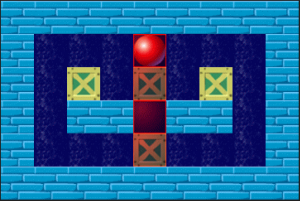 Shockwave by Samir Mansuri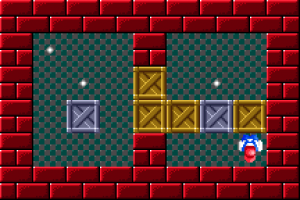 Shove (1990)
Skin from "Shove It! The Warehouse Game" for the Genesis console.
Remade with original graphics by DrFogh 2016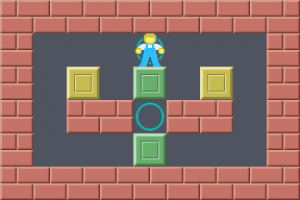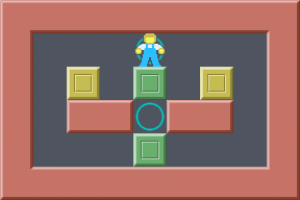 Simple by Borgar Thorsteinson

Another Borgar skin. Read about it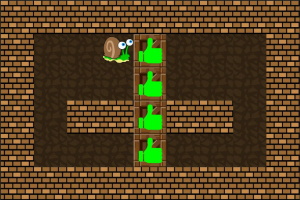 Snail and Sokoban
Nice skin for a online Sokoban player at Kongregate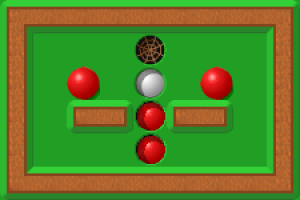 Snooker by John C. Davis
At least 10 years (2005 or earlier) ago John C. Davis made a few Sokoban puzzles. And among others the skin Snooker.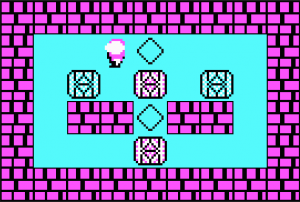 Soko-Ban for DOS. Spectrum Holobyte 1984.
Common skin revised 2016 by DrFogh.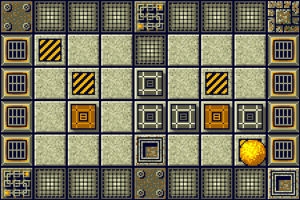 Sokoban 1994 by Ratcliffe
In the original game the graphics for the walls were randomly placed.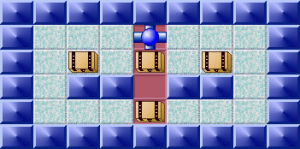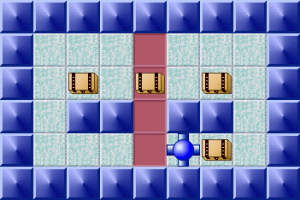 Sokoban97 by Gerald Holler 1997
Same skin is used for the later Sokomind.
The original rectangular version at the top. The square Common Skin version at the bottom.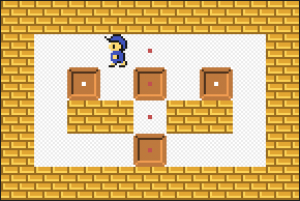 SokobanOnline.com
The skin for the Sokoban Online site. You can get other Sokobans and Santa Claus at Christmas.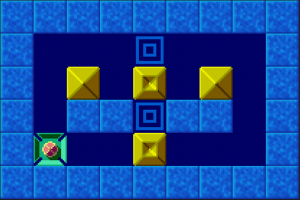 Sokoblue by Jan Reinke
Skin for Games4Brains now defunct (OK, still works perfectly with a Windows7 computer) online Java Sokoban player.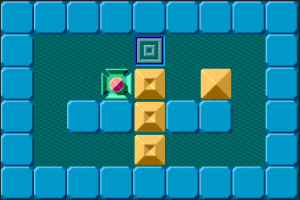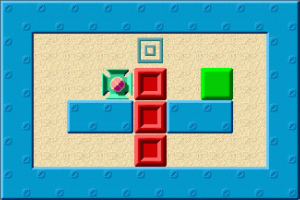 Sokofun
A subculture seems to exist using design elements from Games4Brain.
Contributors, ex. Ivan Ivanov and Franco.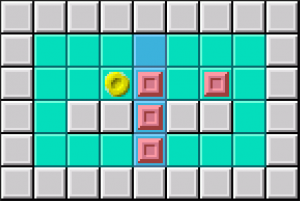 Sokosave by Paul McCarthy. 1997
Skin for Eric Sunshines Sokoban program Sokosave. Runs on many platforms. Last known Windows smartphones 2011.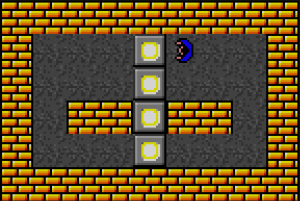 Sokosex. True Emotions. 1994
Same game as Peter Box from the same company. Not much sex in Sokoban, but in this program you get a new skin and a lovely naked woman or two for every 10 puzzles. Here skin number 7.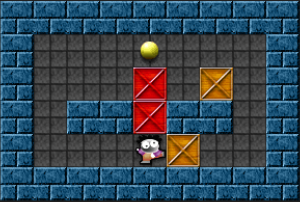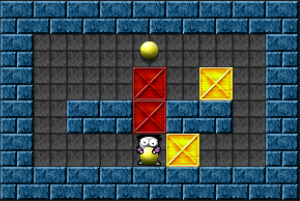 Soukoban by Stafan Modig
Skin revised with smooth edges on the walls by Franco.
Skin revised with bigger differences in color with stone on/off goal. Sokoban and stones animated. All by DrFogh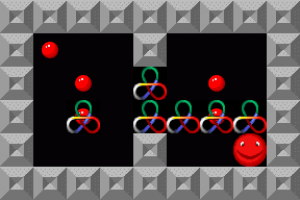 Supaplex
Supaplex is a game made by Think!Ware Development for the Commodore Amiga in 1991. Original skin by unknown. Here reconstructed by DrFogh with original 32*32 tiles. and several changes to make the skin useful for playing. Graphic elements from Rocks 'n' Diamonds website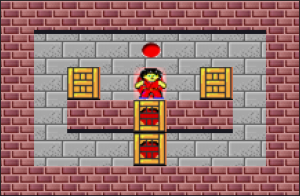 Takaken by Kenichiro Takahashi
Skin for the Takaken Solver.
Graphics for the Sokoban has been borrowed from the skin Japan but otherwise it is a completely different skin.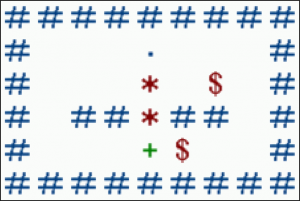 Text by Ziko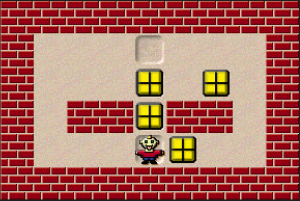 Toto by Philippe Galmel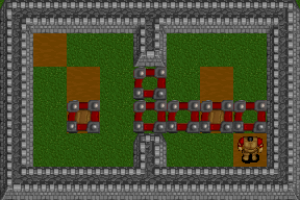 Warcraft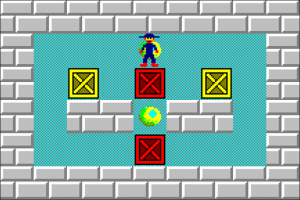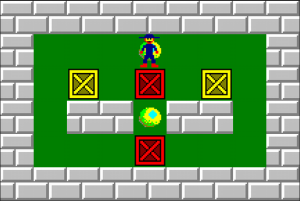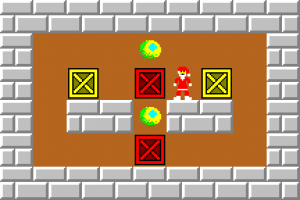 Skin for Roberts player Winsoko.
Not the most beautiful skin but very clear and playable. Comes in two versions.
DrFogh was responsible for Winsoko Xmas (Hope you don't mind, Robert) for the 2016 Christmas season.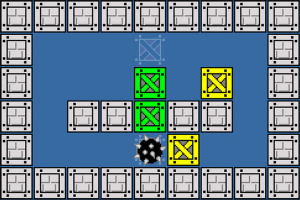 XML Sokoban by Ilya Kozachenko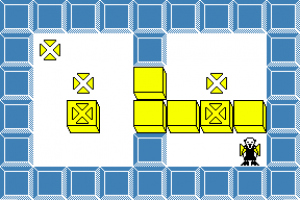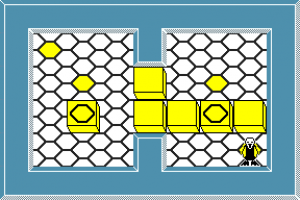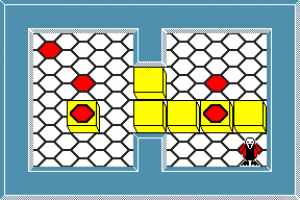 XSok by Michael Bischoff. 1994
An old Linux program with an ugly looking Sokoban. Want to try it ?
DrFogh saved the skin from oblivion and made a red version to make it more playable.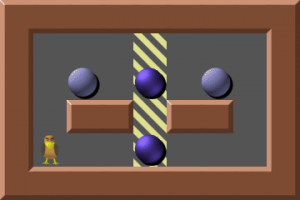 XSokoban
Classic skin for a classic Sokoban program.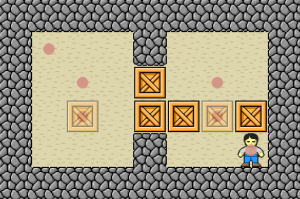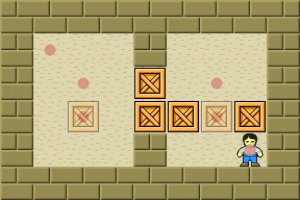 The skin was remade with higher resolution and a new version with a brickwall. Read about the work by Brian Damgaard and DrFogh.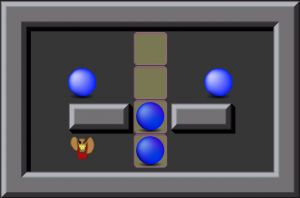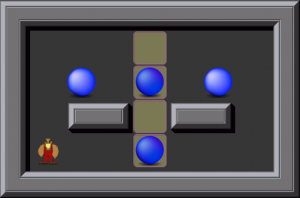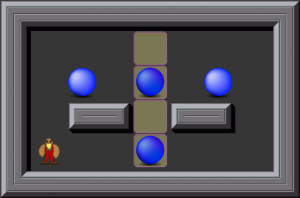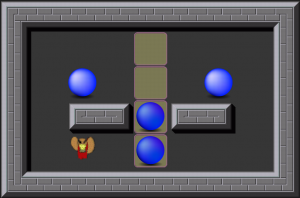 YSokoban by George Petrov
Native skin for the YSokoban player. Comes in 4 less or more decorated versions.