2017-02-11
2015 Razorflame caused a stir in the Sokoban community at LetsLogic.com by publishing several huge collections with autogenerated levels.
Not everybody like it big and after some discussion the collections Ionic Catalysts were removed.
You can play all the collections at SokobanOnline.com.
Do people actually play these collections? Off course. Even the biggest collection, Ionic Catalysts XX with 16058 levels, seems to be played nearly through at least once. (Actually I only did spot checks at SokobanOnline and found very few levels never played.)
I got permission from Razorflame to publish the collections so now again you have the possibility to play Ionic Catalysts off line with your favorite Sokoban program.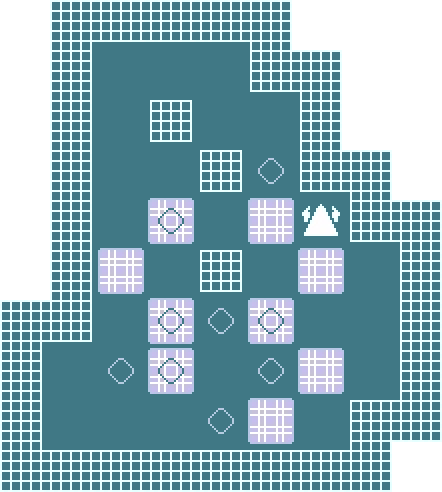 Title: Ionic Catalysts 15 1237-60
Comment: You don't get connected goals or graphic twists in Ionic Catalysts.
icon-archive Ionic Catalysts 1-20