2020-06-30drfogh
Computer Gaming World december 1987 contained an add for Soko-Ban: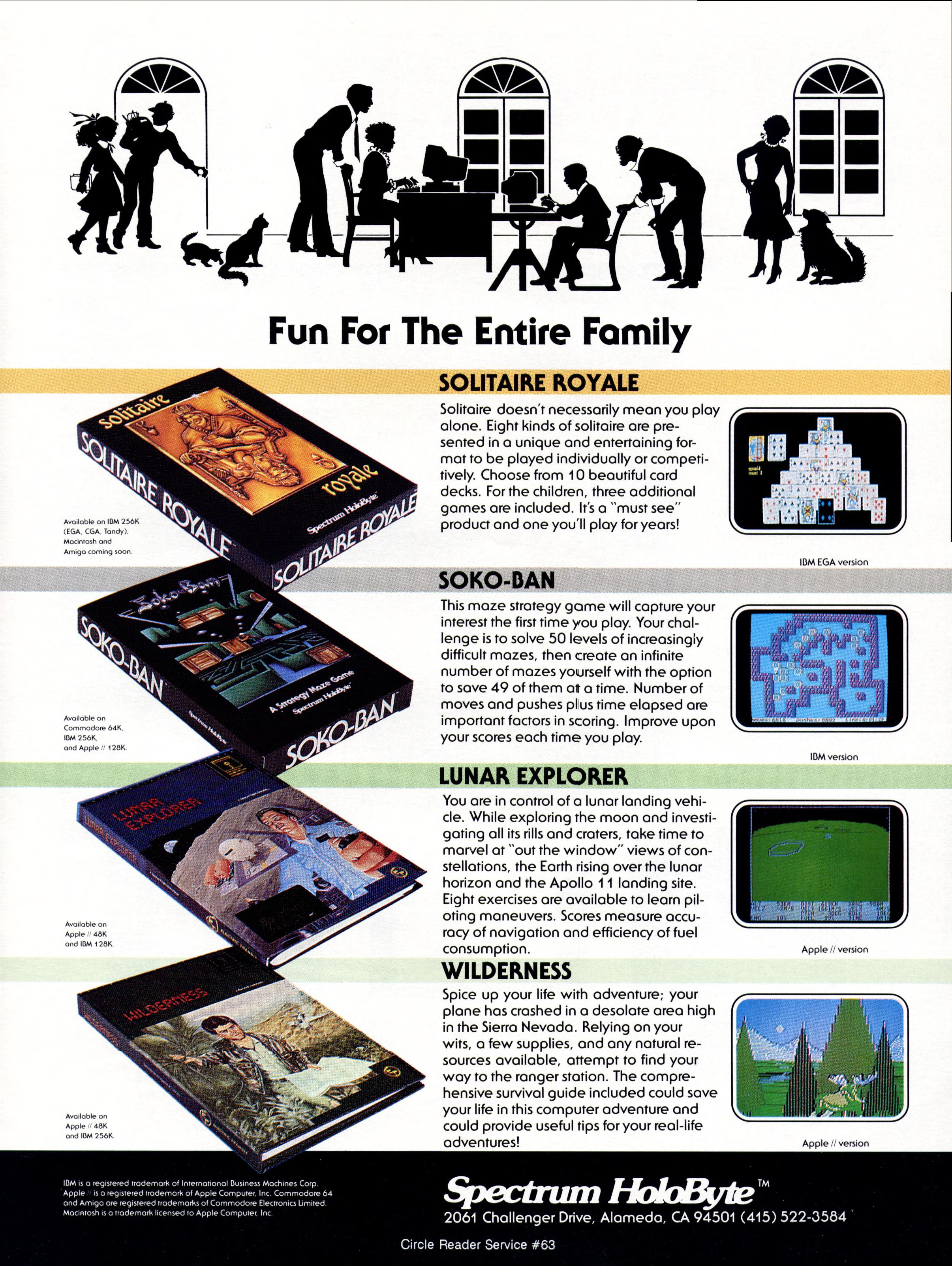 Probably for Christmas sale. Was Soko-Ban issued 1987 and not 1988 as we all believe?
In the January issue 1988 you could read a very short notice about Soko-Ban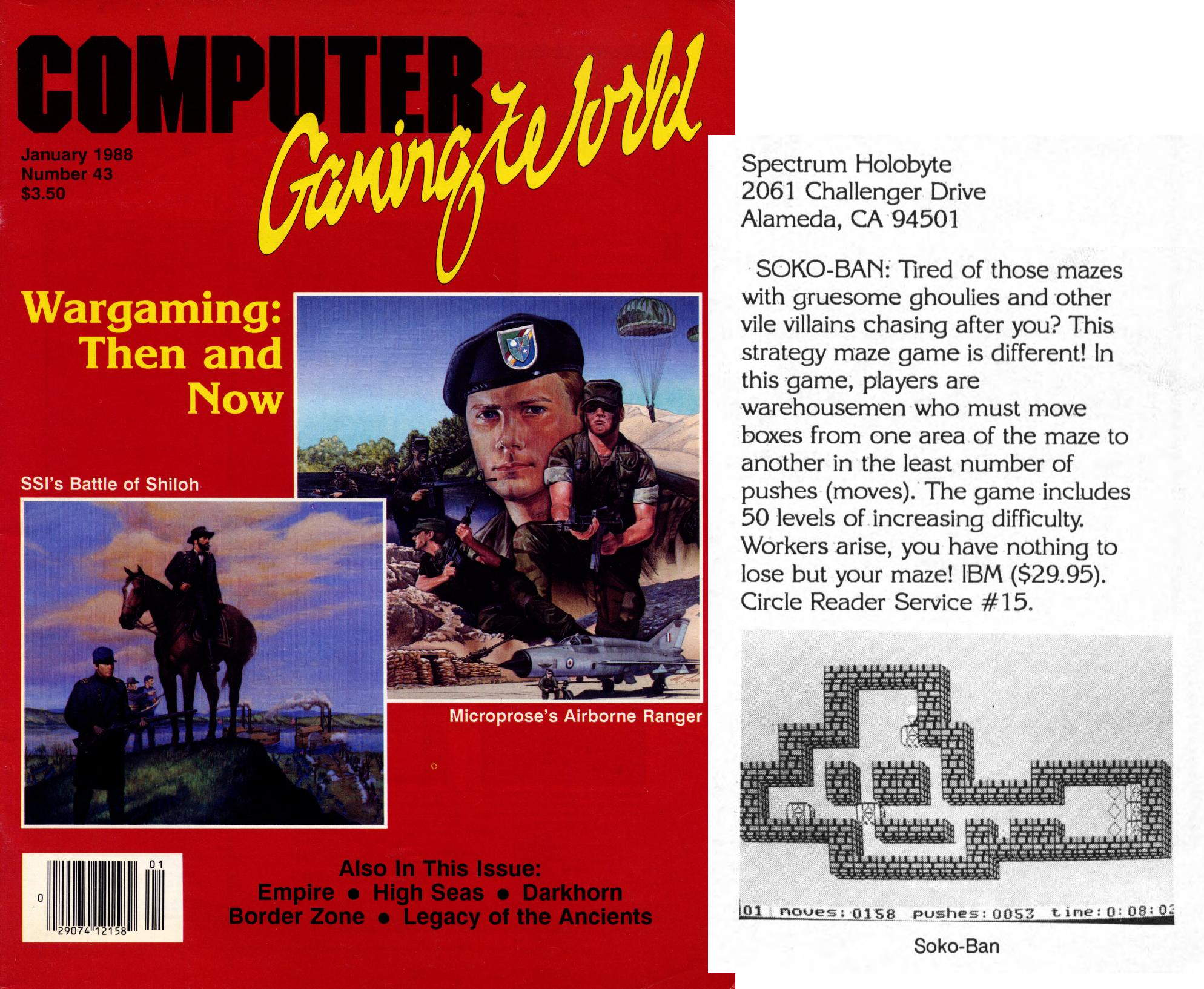 And finally a review May 1988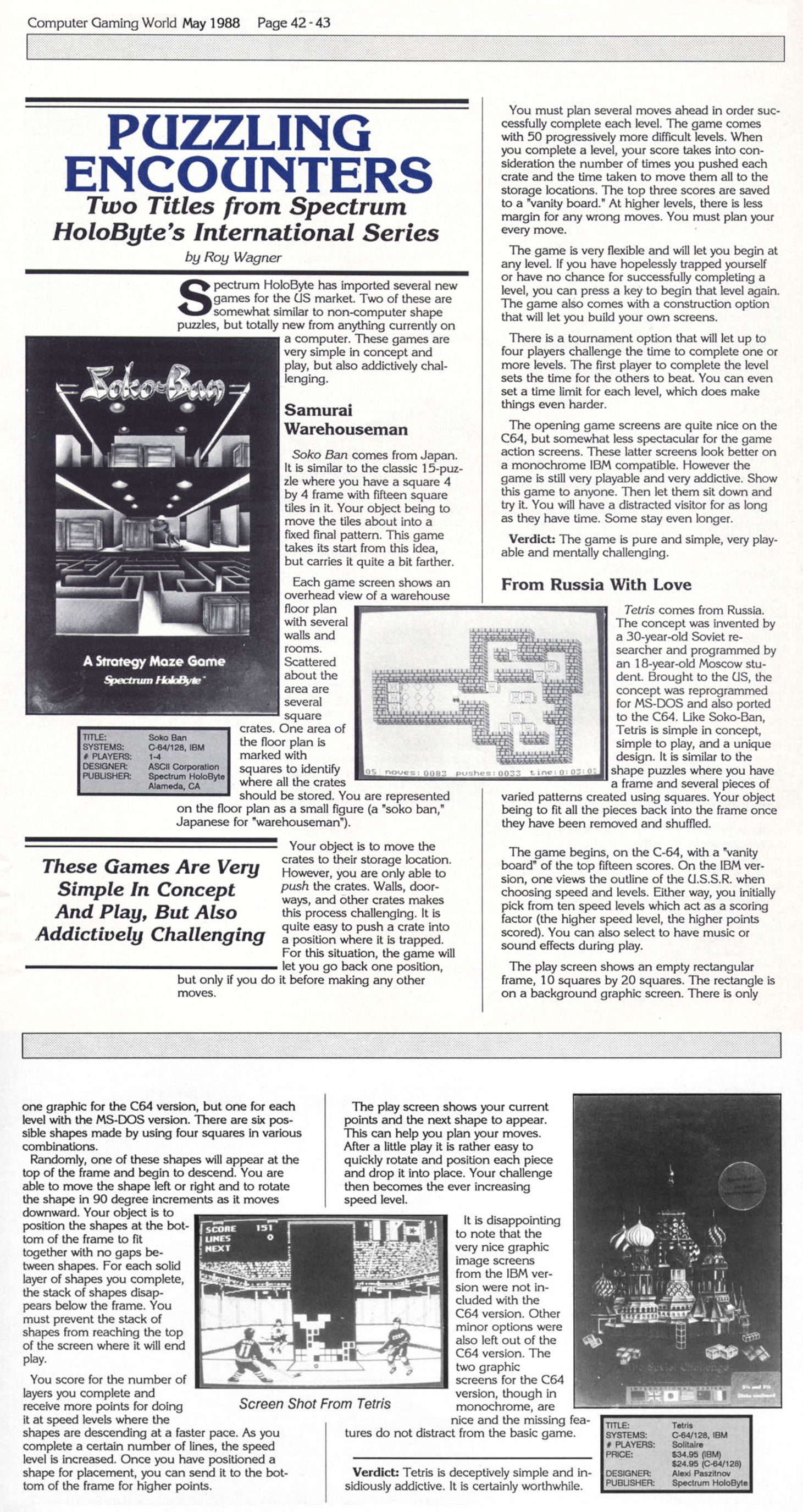 Want a look for yourself?
Computer Gaming World 1987/12
Computer Gaming World 1988/1
Computer Gaming World 1988/2