Enjoy Sokoban? Enjoy solving Sokoban puzzles?
This might be a place for you. You will occasionally, hopefully often, find a new level or two here.
And you will find other stuff about Sokoban added if the author finds it worthwhile and finds the time.
---
2017-08-13
The skin pages really need some reconstruction. So expect som alterations in a not to distant future. Eg. common skins designed specially for YASC as well as for YSokoban.
Waiting for that you might take some time solving Flacon 3: icon-file-o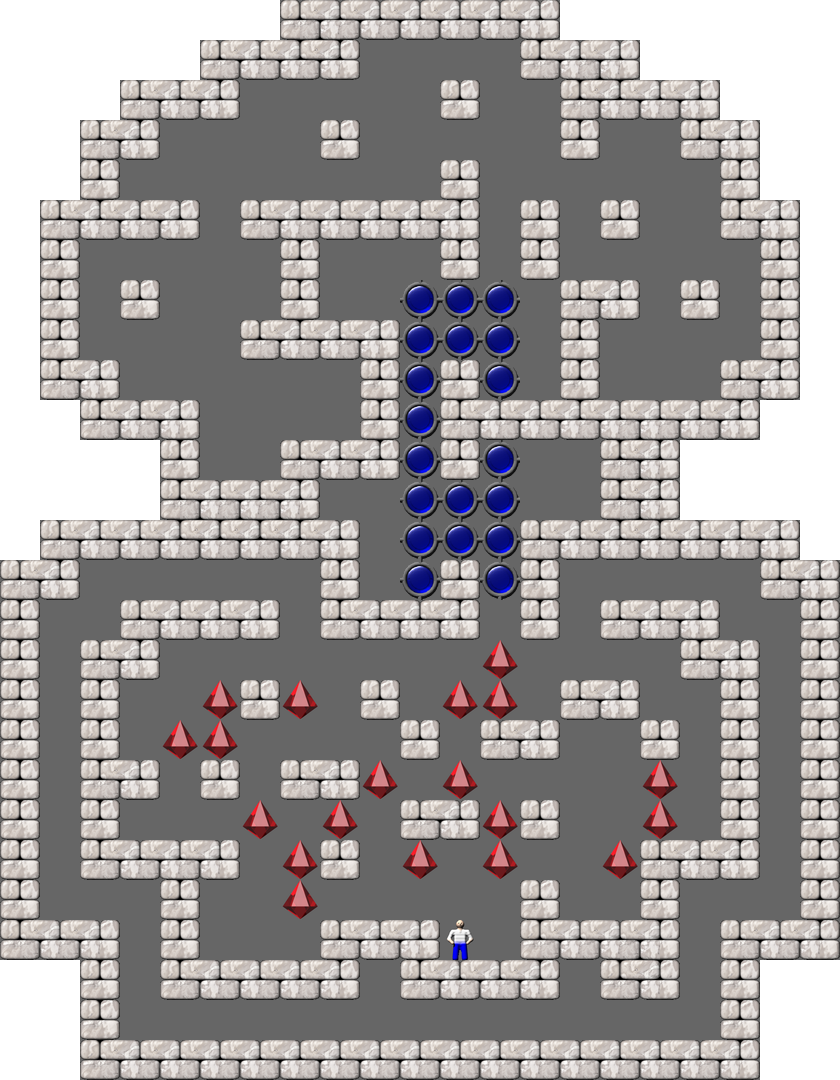 Not difficult. Just pave your way and you have solved it.
Skin: KSokoban aka KDF Sokoban aka Warehouse Guy by Anders Widell
---
2017-08-10

Skins – The Download Page
---
2017-07-30
Jordi Domènenc wasn't satisfied by my attempt at a sharpened level Original Extra 83 and send me this little gem with the comment "Easy, but I think nice…"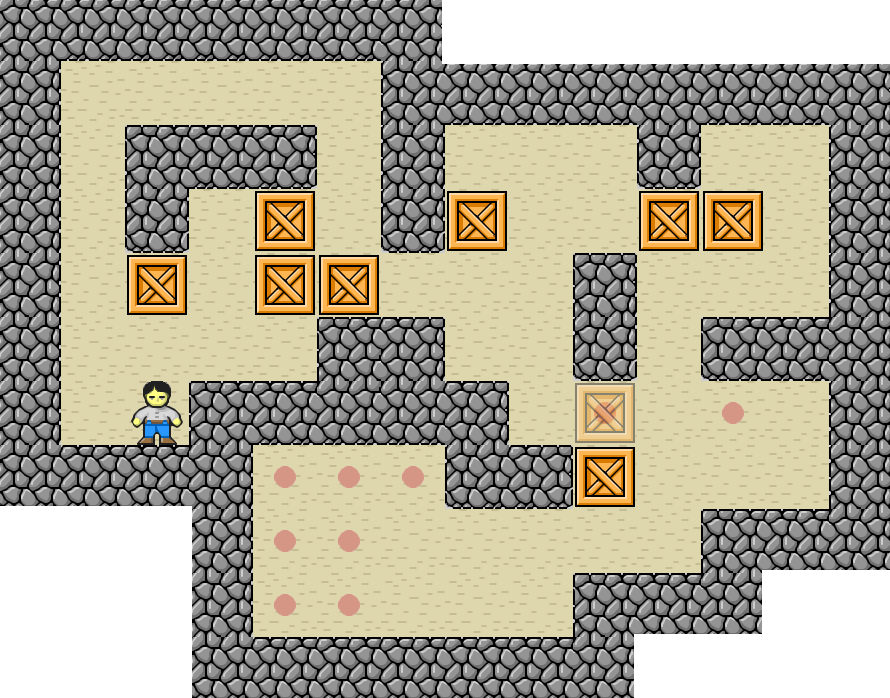 In my book the level is neither a sharpened level nor a remodel but a level in its own right inspired by Original Extra 83.
And I would rather say "Nice, but not easy…". Actually I got tired solving and used an autosolver (Don't tell anybody).
It is impossible to get all the boxes to a 3×3 goal with this layout.
But you can easily let all the boxes go to a combined goal.
So it is a nice extra touch letting both the 8th and 9th boxes go to separate goals making the level a little more difficult.
Brought here by permission from Jordi. icon-file-o
---
2017-07-27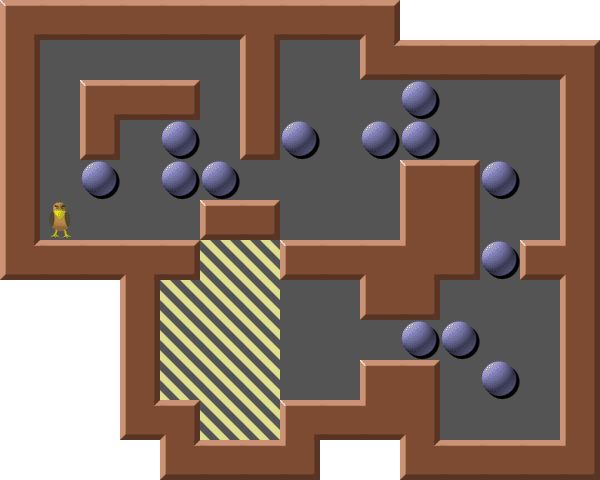 Couldn't really get the job done.
---
2017-07-26

  If you like Yoshi you will like the new Yoshi better
---
2017-07-24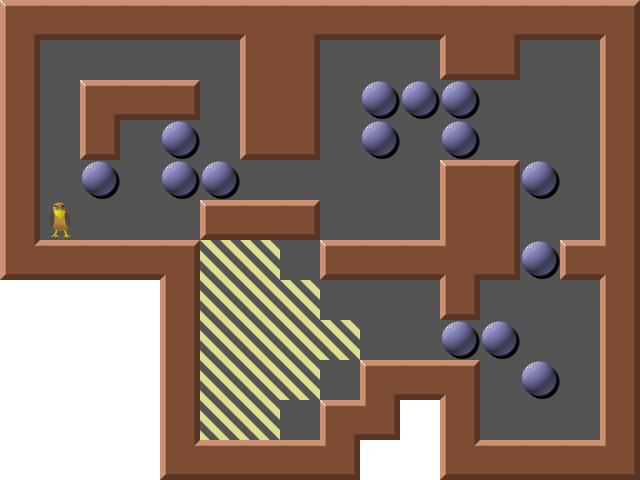 Do you recognize this level?
---
2017-07-17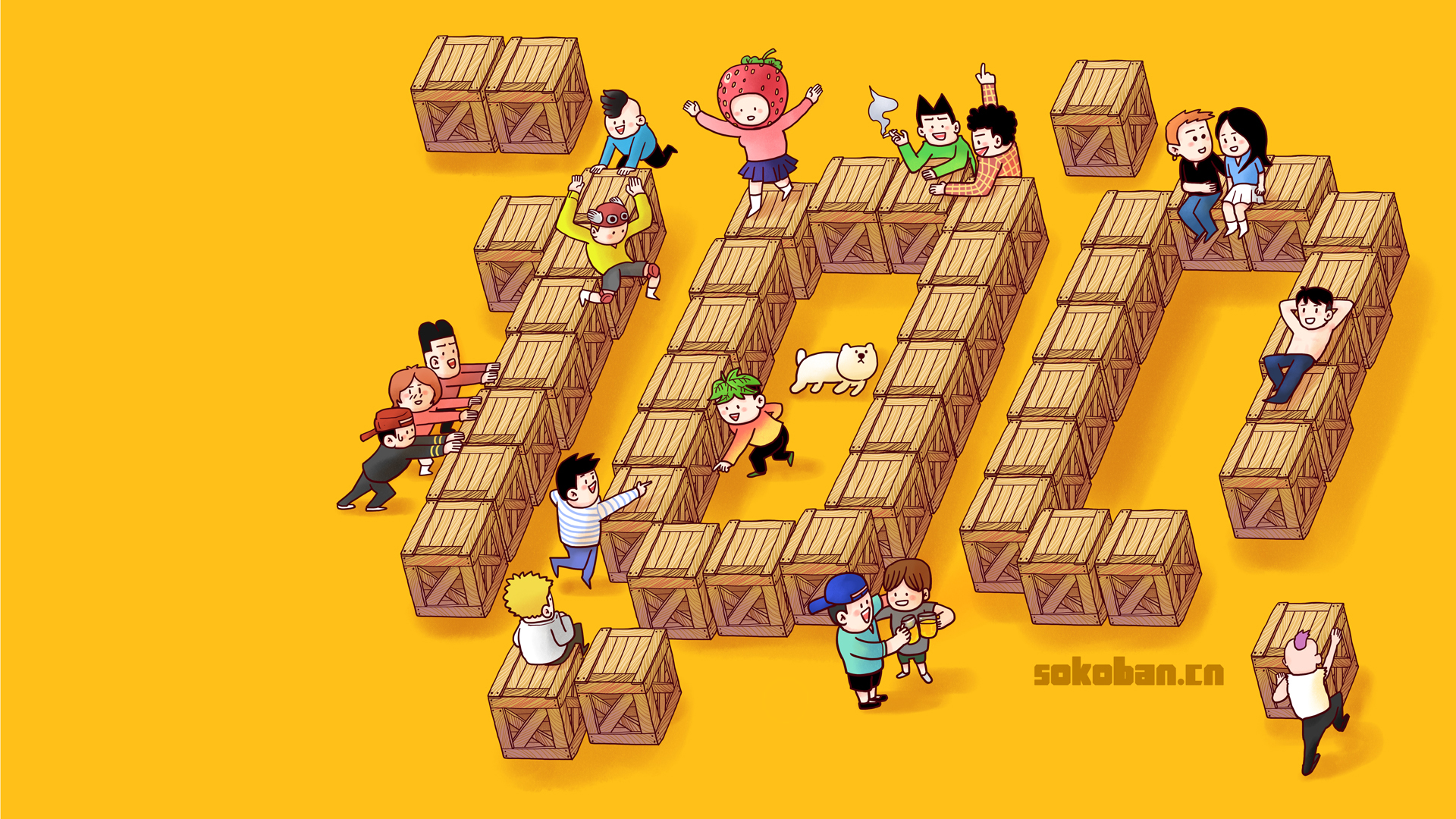 The 100th MF8 Competition kicked off more than two weeks ago (This is not a Breaking News site 🙂 ).
Sokoban.cn celebrates this with a main level by Zou Yongzhong. Possibly the hardest level I ever have come across. Haven't solved it yet. However the puzzle is very logical so a lot of hard work and elimination should do the trick. Eventually. The puzzle is only solved twice so far.
The extra level is by DrFogh (Thanks for the honour). Fairly easy. Lots of solutions. The hardest challenge is not to solve the level but to get the lowest score.
The illustration above is a new wallpaper created by Xiaomao specially for  the anniversary. Click the illustration for download.
At Sokoban.org Anain published a huge level, "A Hundred Flowers Bloom". I haven't solved it so far. Wonder if I ever will.
And this isn't all. You might know the forum BBS.MF8-China? On a page created for the occasion you will find another tribute to the anniversary, a level by Laizhufu: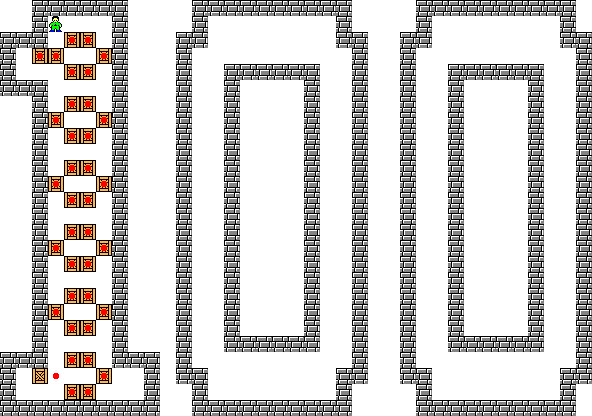 Title: 百里挑一 (One Out Of Hundred)
Author: Laizhufu
Date: 2017-07-01
A nice looking level hard to find so I took the liberty to republish it here.
Follow this link and just copy and paste the level to your favorite Sokoban program. (Bevare. Microsoft Explorer 11 doesn't do the copying correct from BBS.MF8-China. Use any other browser)