2020-06-27tf

If you are a regular visitor at sokobanonline.com you will know Mike Daas who once in a while publishes small convoluted levels often hard to solve.
Mike is from the Netherlands and was first seen at the Sokoban scene 2018. More precisely at Steam where he published his Sokoban player Sokoban: The RPG.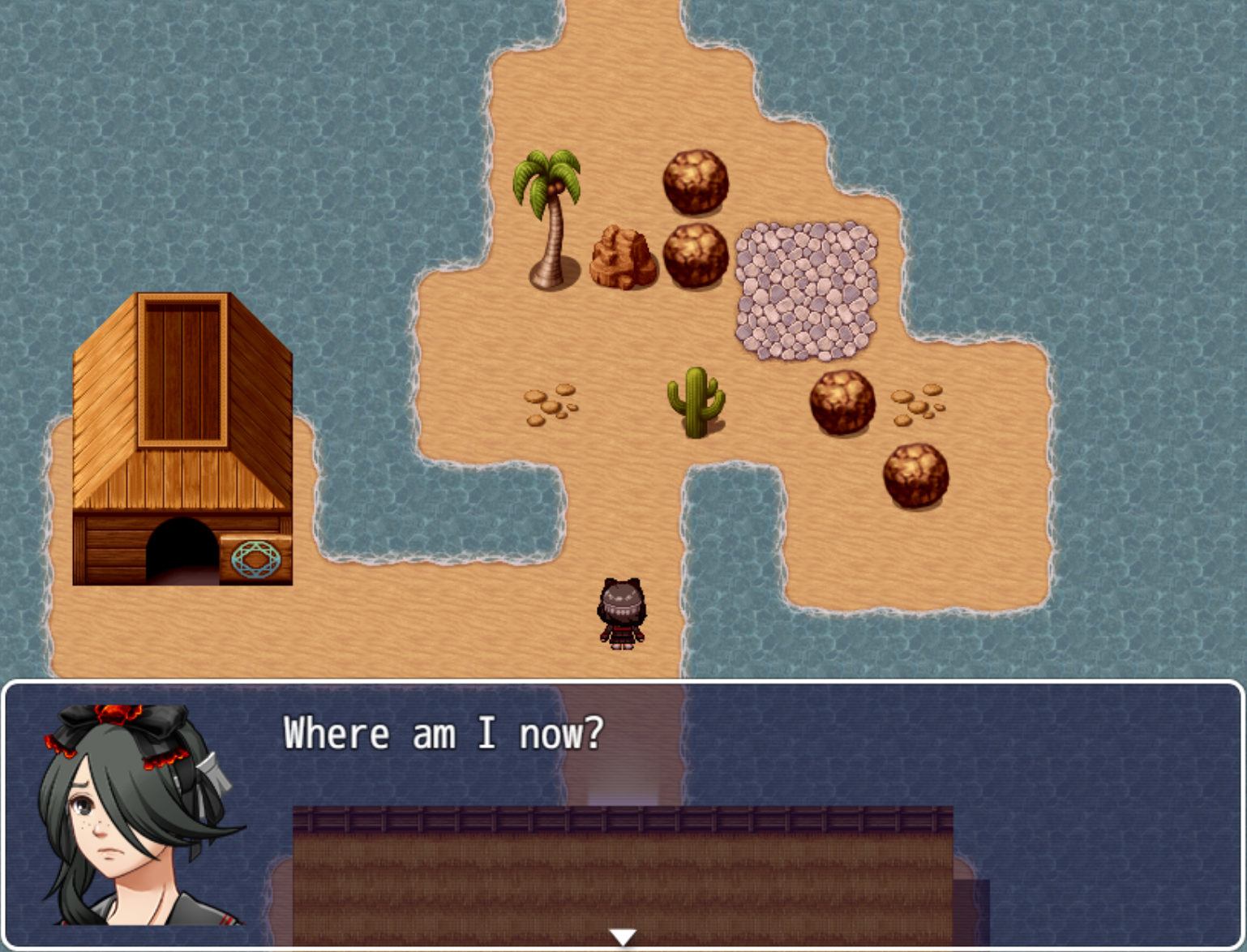 The frame is a classic RPG layout with small cute figures and a dark history. And not surprisingly you pass trought a number of Sokoban levels divided into several different worlds with different graphics. Interspersed the levels you find screens developing the history and screens with different logical puzzles. And eventually reaches the end after hours of play.
The RPG graphics do not do much for the game. Actually they often makes the levels more difficult to read.
And whatever you add to a Sokoban player in the end it is allways the levels that count.
You will not find many easy levels here but levels of middle to semihard difficulty. Levels you will surely enjoy and take some time to solve. If you have some experience solving Sokoban levels you will surely succed solving everything in the end.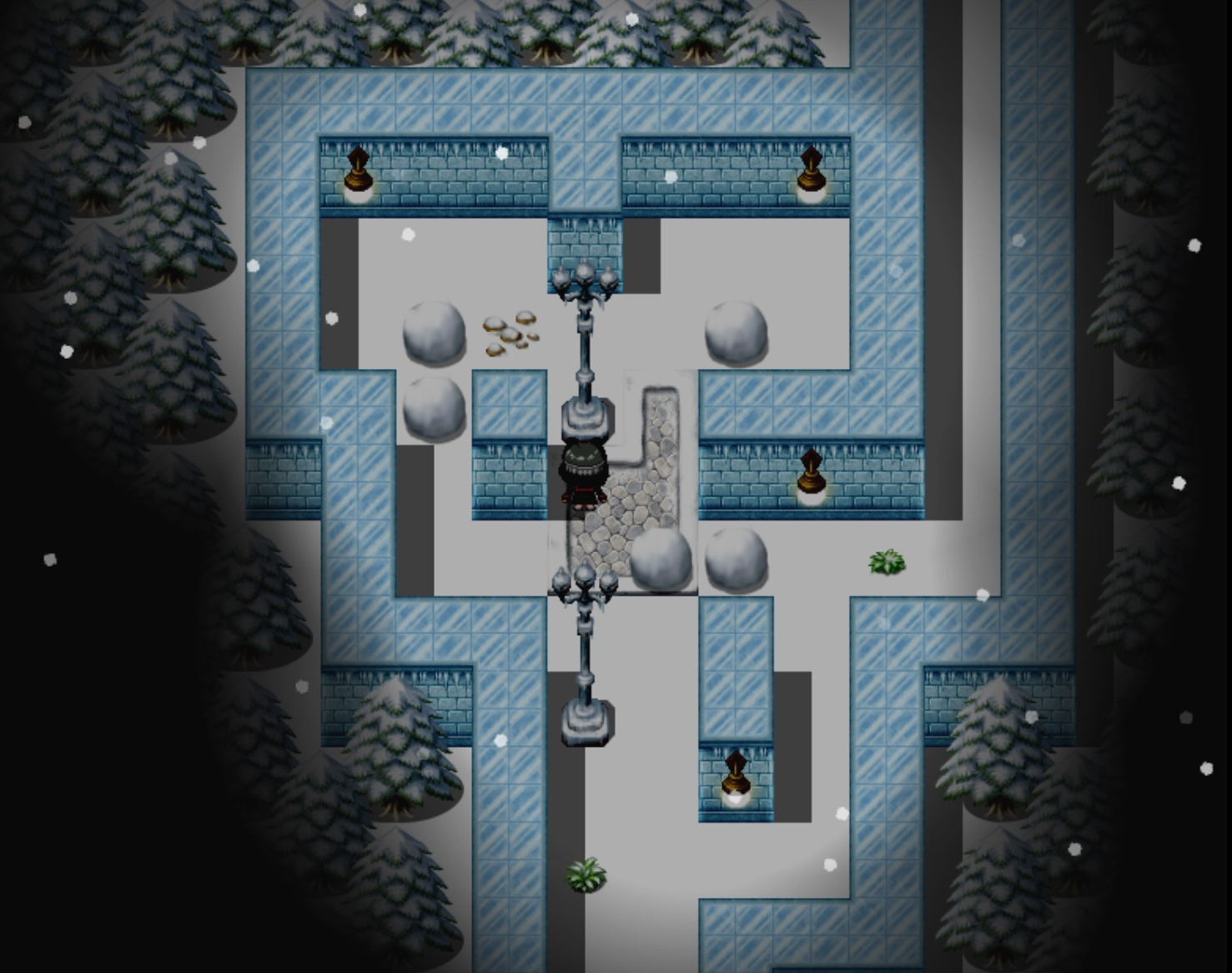 After the main collection of levels you get some handfulls of small convoluted levels of the kind Mike publishes today. Actually the first few levels Mike published at Sokobanonline.com are the same as these levels. (With very tiny differences e.g the start position of the Sokoban moved one step)
The bottom line? I enjoyed playing the levels. Worth buying.
The passing two years Mike has been a regular contributor to Sokobanonline.com with his levels. Never easy. Sometimes very difficult. If you are a novice at Sokoban you might train om something else first.
I had a closer look at the levels Mike published at Sokobanonline.com (33 so far) and made an interesting observation for this level: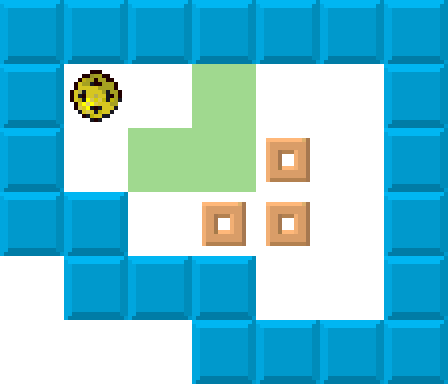 Title: Quarter
Author: Mike Daas
Date: 2019-09-04
Skin: Francois Marques 2
You will find this level in collections from Shaggath, Francois Marques, Jeff Grasso, Jordi Domenech, Marti Homs and Dries de Clercq.
None of these authors are known copycats so I actually think they individually developed the same level.
And my best guess is the first to develop the level is Francois Marques. Have a look at level 40 from the collection Novoban.
To my knowledge 7 is a new record for individual development of the same level.
Mike has other interests than Sokoban. Have a look at his Youtube portal and hear his music and watch his videos